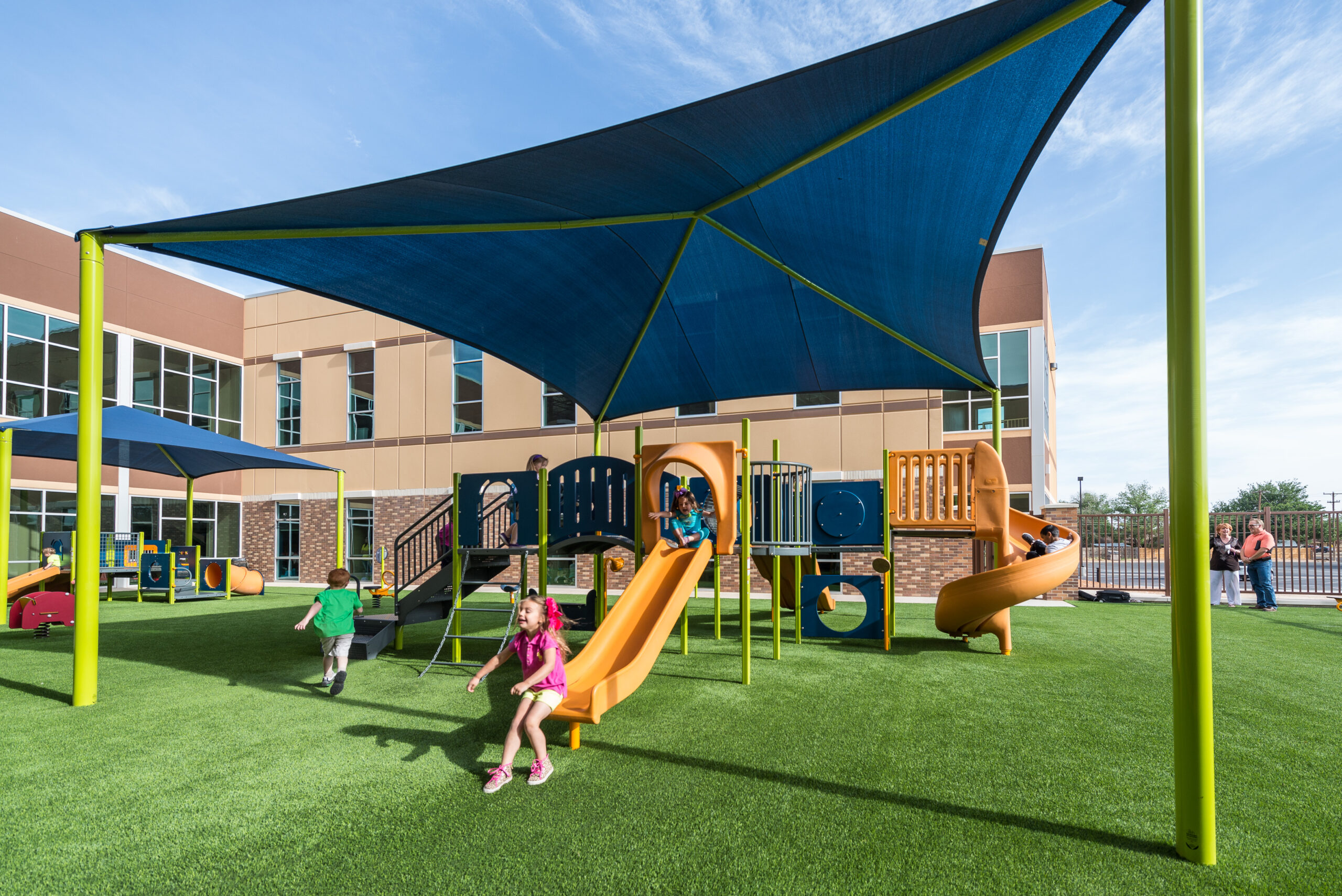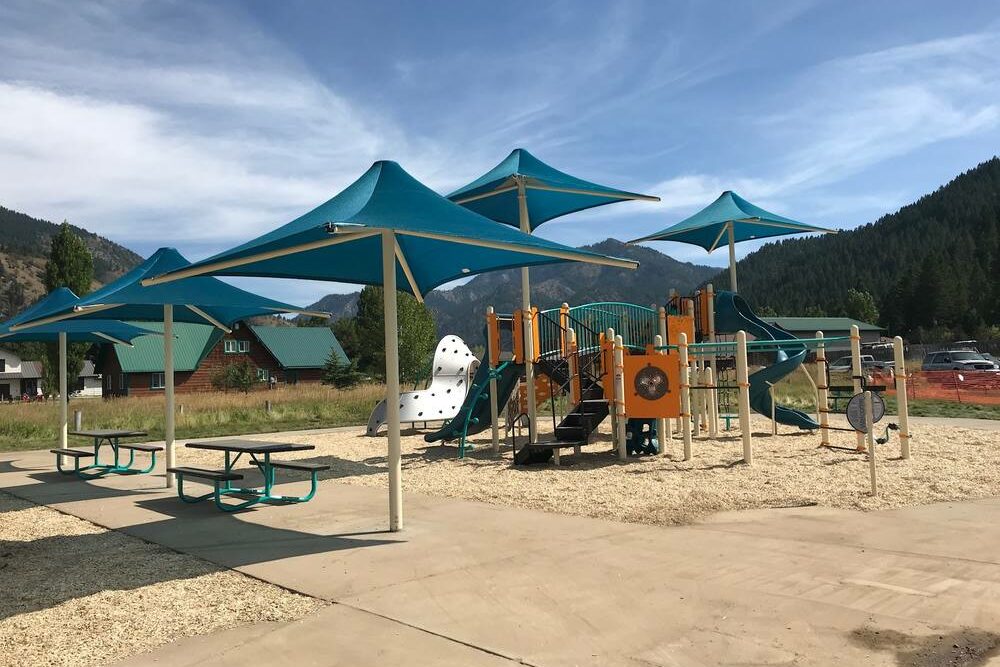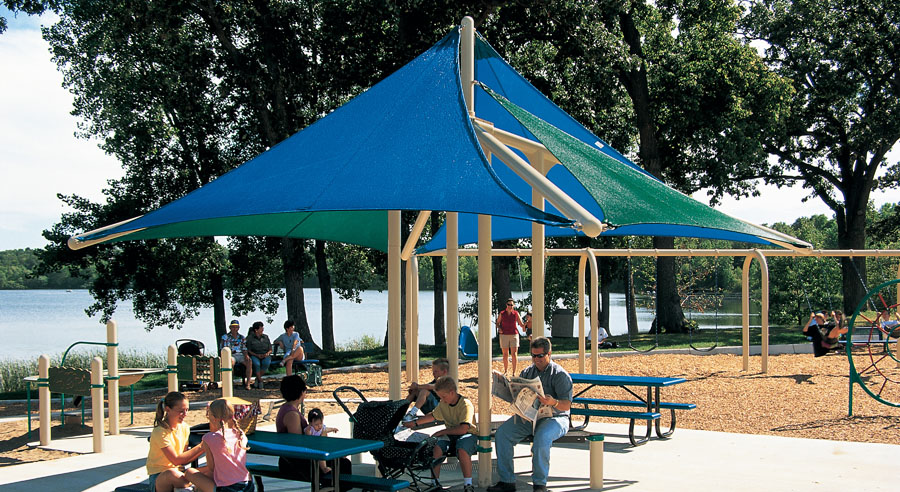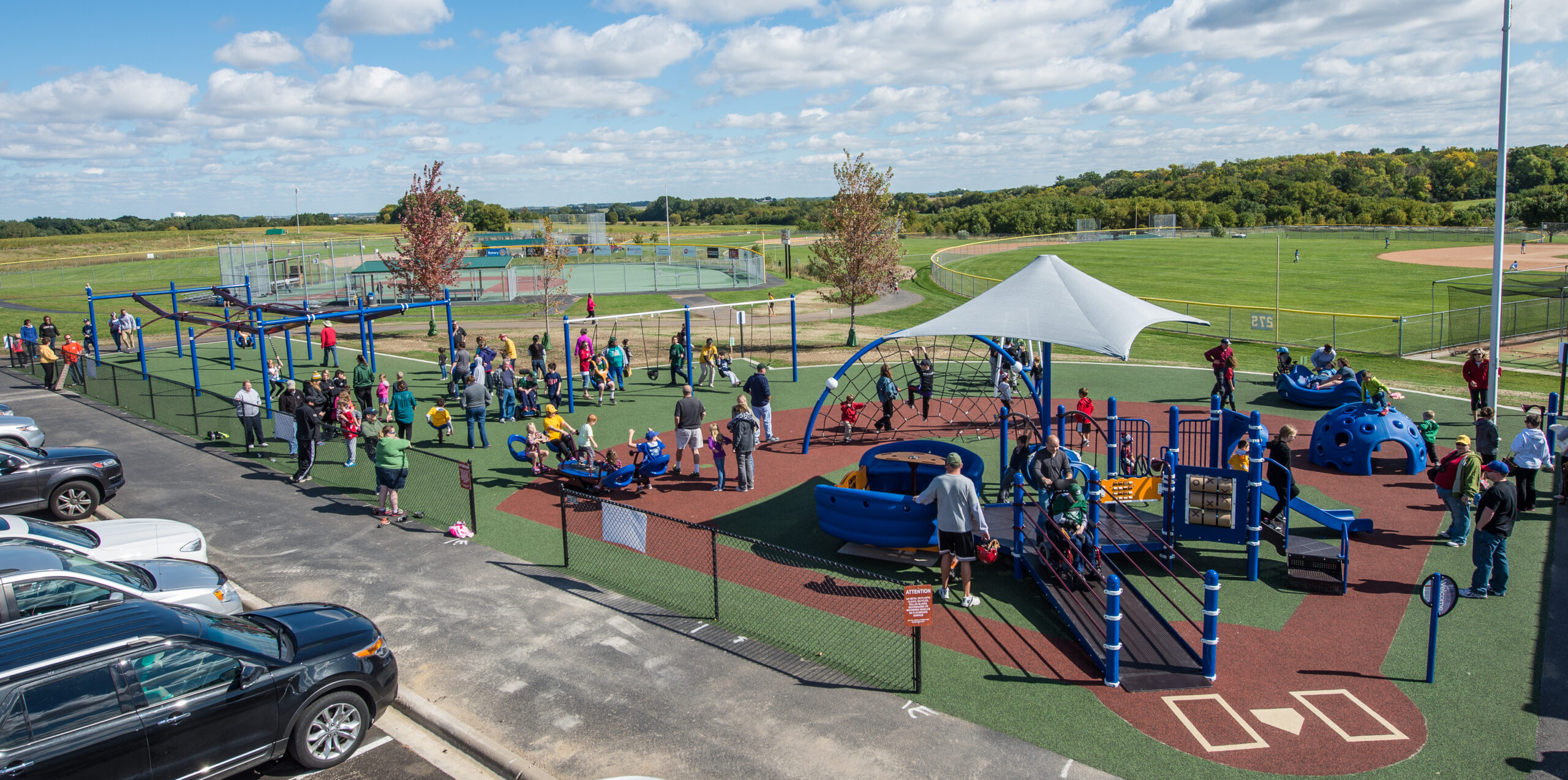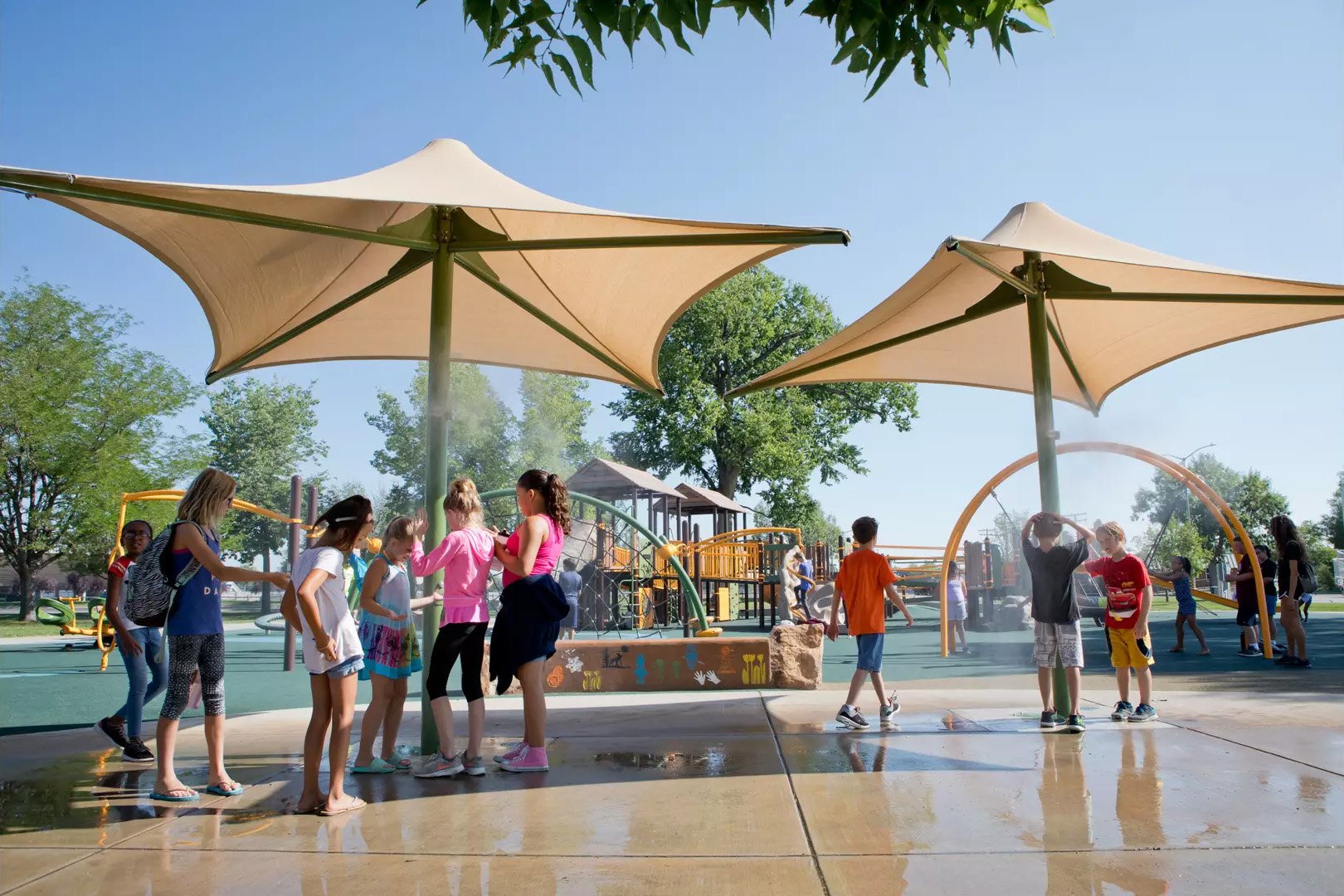 Keep Kids Cool
CoolToppers® are built to meet the demands of both heat and sun. Connect onto a play structure or select a freestanding shade option to block out UV rays, keeping kids cool and safe.
Pyramid shade structures provide maximum shade coverage for a variety of playgrounds sizes with options large enough to shade an entire playground. Add a Cool Mister option to the Single Post shade for an instant cooldown.
Ask your Dakota Playground Representative for more information or view more products here.