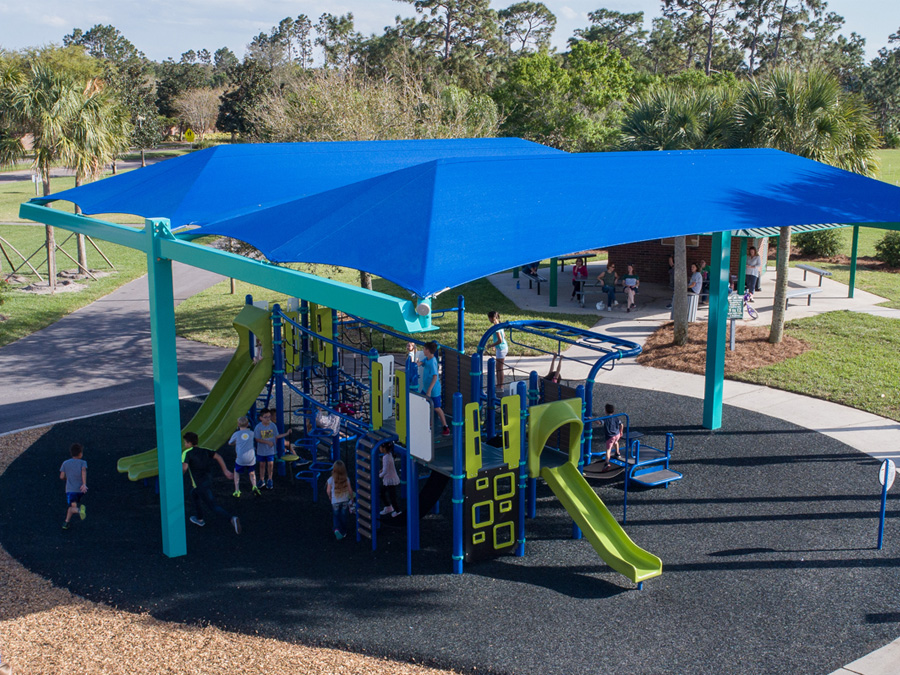 Effective & Stylish
SkyWays® shade products are not only an effective defense against harsh elements but a creative and stylish solution to any outdoor atmosphere. We offer more affordable options than traditional metal or wood shelters. With more versatility, attractive colors, and virtually endless design possibilities, we have everything you're looking for.
SkyWays® shade structures are available in a variety of heights, lengths, and coverage areas to fit any space and budget. We can create the ideal custom solution to fit the unique requirements of your environment.
SkyWays® Structures Include:
Hip, Two-Post Hip & Super Hip
Cantilever Hip & Back-to-Back
Pyramid & Peak
Octoagon, Hexagon & Hexagon Double Layer
Single Post Pyramid
Triangle Sail
Hypar Sail & Single Post Hyper Sail
Integrated Shade with Climbers, Swings, Gliders, or ZipKrooz
Ask your Dakota Playground Representative for more information or view more products here.